100th Post! Tag! About Erii :)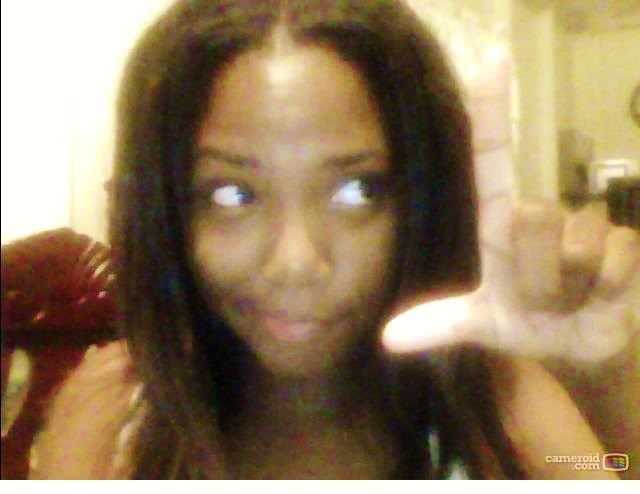 Quick webcam shot :D 

It's late and im sleepy :/ 
~Erica
~18
~Barbados
For someone who's on tumblr as often as I am it took me awhile to reach my 100th post…but I did it, so for the few who actually cares, heres a bit about me.
Tumblr made a social place for me to be proudly weird. Living on a little island in the Caribbean with a specific…dominant culture…makes it strange that i love what i love.
Imma language student, starting Uni in September doing Spanish and French x__x i taught am teaching myself Korean :D! Wae?? Cause i can.
Die hard Beyonce fan. <—-full stop
Die Hard Drama fan (kdramas, jdramas, tdramas allthedamndramasucanfind) 
Music is my thing, i play clarinet, flute, Cello, bass guitar and i play the Eigenharp in my dreams lol google it. There's no genre that i dont particularly like, if i dont like a song, i just dont like the song. Im a closet classical junkie and im coming out more with j-rock XD! going through my ipod you'll find caribbean songs, american songs, japanese songs, korean songs, spanish songs, french songs, african songs , weird ass songs lmao, looking through my music people generally go…wtf? 
I've recently restarted professional dance training, its been awhile, i start ballet in September x__x we'll see how that goes too.
I'm strange, I'm accepting it.
I love piercings, and i want some small gauges like a kid wants to try crack. Either way it might not end well.
i love dreadlocks XD its my weakness guys.
I don't discriminate.
I love Visual Kei fashion. I love Forever 21. Deal with it.
Im an Ovo-Lacto pescatarian and i cant imagine life without ramen. (i'de be alot slimmer lol)
You read all of that?? 
Well Done!
mini-goodies likes this
thelukester91 reblogged this from polishedbee
polishedbee posted this